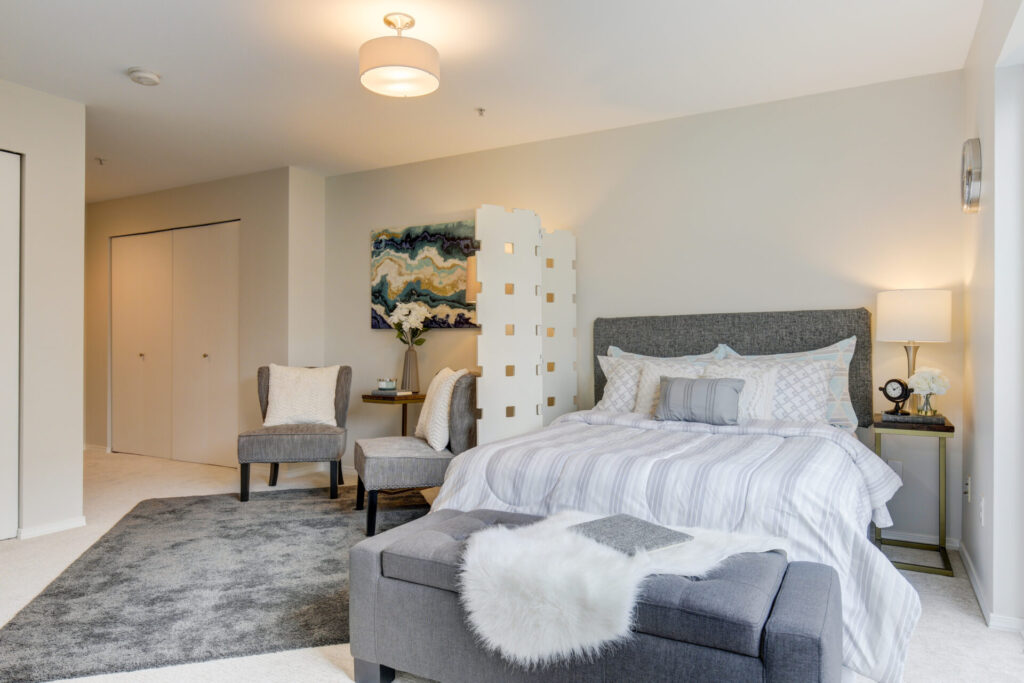 When this client had their tenant move out of their Queen Anne investment studio condo, he felt that now that he was retired it was time to fully simplify his life and sell his investment.
Having been a rental, there was a little more prep work needed to get this studio show ready. Freshly painting it from top to bottom and installing new carpet freshened it up. Updated lighting fixtures brightened and modernized it. Minor repairs and touch ups throughout spruced it up and made it shine. With a small space, staging is even more important to show scale and what is possible in terms of furniture arrangements. With everything all set we launched. Just as important as getting the condo market ready, is walking our clients through each and every step of the closing process, which can otherwise be confusing and overwhelming. We pride ourselves on providing clarity through the process. And that is what we did here, walked our client step by step through every phase all the way through closing.
Have fun in your retirement Greg!