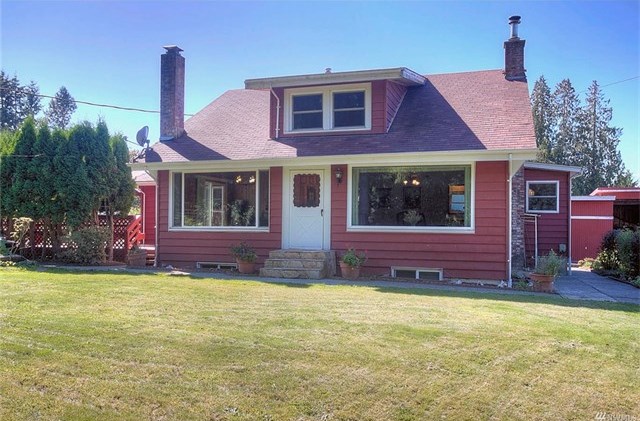 Back in 2011 we sold this couple a bungalow in Greenwood. Since then, they have gotten married and started a family. They decided they wanted to move out of the city onto acreage so their kids could run free on a farm property; they reached out to us to see if UrbanMarco could be RuralMarco and the answer was yes!
The search started with looking at homes on acreage from Kent to Maple Valley to Issaquah. An updated 1920s farm house on 4+ acres showed up on the radar and we made our move. The house was accompanied by several additional outbuildings including a barn for cows, a chicken coup, and a butcher shop! The trick with this property was making sure that all utility systems were operating properly. During our inspection time frame we not only had an inspection completed on the house and outbuildings but we also had a separate septic system inspection and an inspection on the water well serving the property to ensure that not only it was working properly but that the water it was providing was clean and safe. Once we were able to negotiate the inspection garnering our clients a hefty credit, we moved on to closing. We were only sidetracked by two questions, whether or not the outdoor farm cat could stay and whether or not the buyers wanted the farm tractor. Yes and yes! And we were off to closing.
Enjoy the farm life Tom and Lindsay!