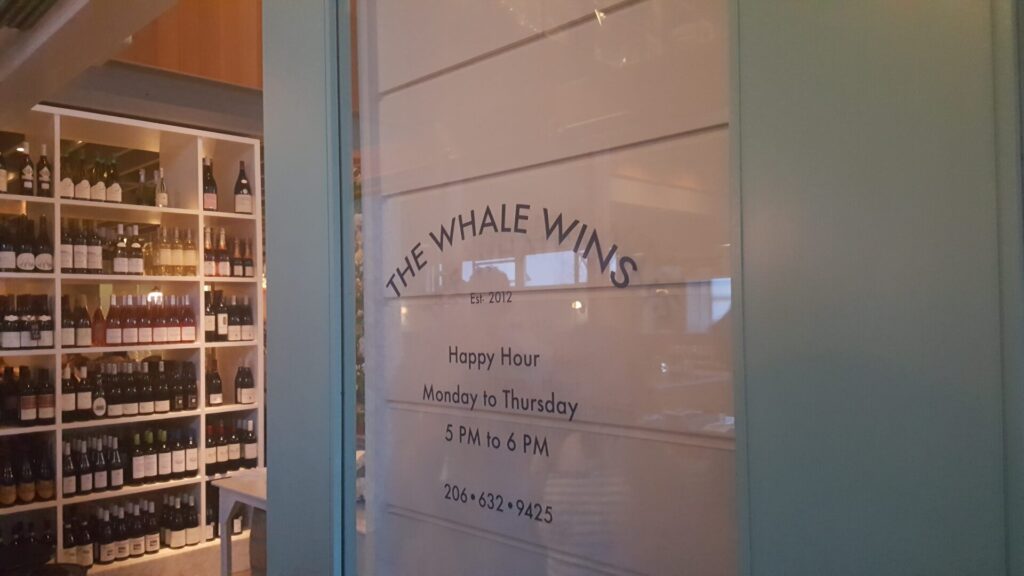 Our friends are getting ready to have their first baby (congrats Bob and Amber!) so we wanted to go out to dinner before the big day arrived and celebrate the impending addition to the family. We decided to try out The Whale Wins in Wallingford.
It was a beautiful space with white washed woods, blue accents and a bright airy feel. The table ate family style and selected dishes from all of the sections of the menu which include the pantry, small plates and main plates. We ate so many delicious dishes that we had to skip the items in the sweets section of the menu but it was worth it as the savory foods were fabulous 🙂 We also tried some great cocktails. Overall, everything was wonderful. I would recommend a plate in particular but they change all of the time to feature whatever local ingredients are in season but I will say, go there and try it! You won't be disappointed.
– Loren
Click here to check out their website.