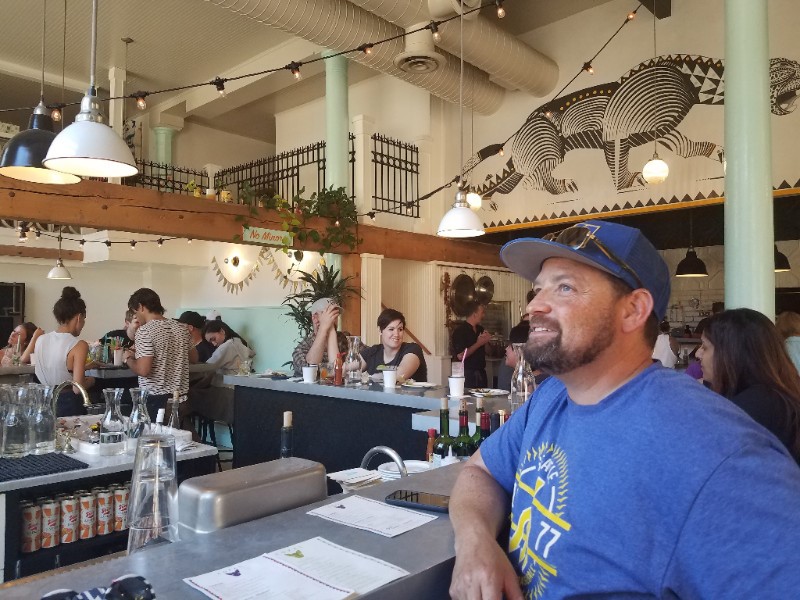 Looking to hit up a bar before date night at the Mariner's game, we ended up at Copal in Pioneer Square. It was a great spot!
I tried one of their blended beverages which was served out of a slushy machine! It was refreshing and summery in a pina colada sort of way! They had one other blended bev that I intend to go back and try. Marco enjoyed one of their craft cocktails and was equally impressed. Then we shared the smashed avocado and the grilled Salvadorian cheese, which we highly recommend!
We look forward to going back and dining on a full meal!
– Loren
Click here to check out their website.