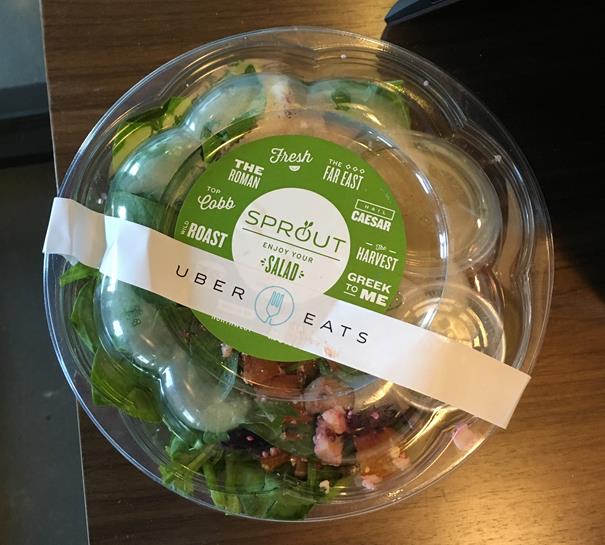 Ever  sitting at your desk at the office only to realize that you are hungry, don't have any food options with you and don't feel like going out to grab something to eat for lunch? UberEATS is now here to help you out with this conundrum.
UberEATS will deliver to you the lunch you choose off of their locally curated menu in 10 minutes or less. Skip the restaurant lines, forget searching for parking and try UberEATS to bring you your lunch. Just open the Uber app, click on the food icon instead of the car icon, enter your location, view the menu, place your order and it will be to you in no time flat for a curbside delivery. The meals are typically between $8-$12 dollars and right now the delivery area is mostly centered in Downtown, Belltown, SLU and parts of Capitol Hill and First Hill. The payment is the same as with the Uber car service, done with your credit card on file.
Here is a review straight from one of our friend's mouths (or emails): "I tried getting lunch from UberEATS today.  It was a great experience. It took less than 10 minutes from when I ordered to when it was delivered.  I had to go out to the curb to grab it from the driver, but she was right there and I was eating it in minutes at my desk. $11.51 for a salad might seem like a lot, but not having to wait was worth a few bucks to me.  And it was a fantastic salad."
Sounds to me like UberEATS is worth trying for sure. And thanks Ken for the review!