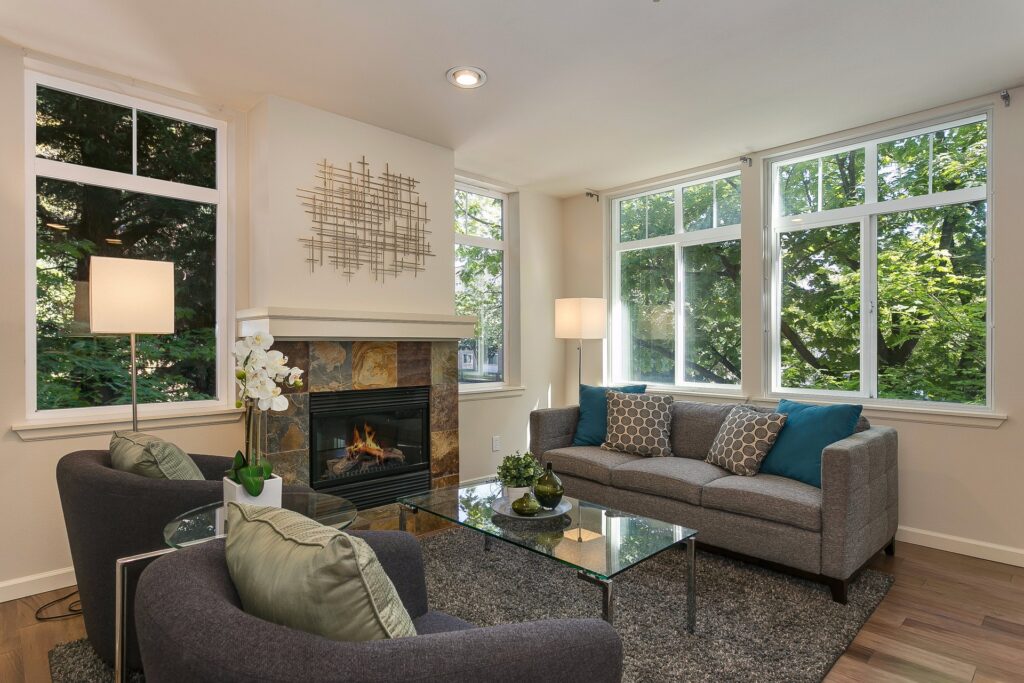 We first connected with these potential sellers in 2012 through our blog, Seattle Condo Review. We provided them with a price opinion at that time and every year since. The value opinion in 2017 was just what they were hoping for so we set forth to get their condo sold after 5 years of communication and waiting for just the right moment to sell!
This condo had been a rental for many years and though it was in great shape, it needed a bit of sprucing up. We coordinated having the entire condo painted, some minor repairs completed, and hardwoods installed. Replacing carpet with hardwoods can really make a condo shine! After the staging went in, we had the professional photos taken, floorplans drawn to showcase the fabulous layout and a 3D walkthrough created so give people a better sense of the space. Once all the marketing materials were created and installed at the condo and our pricing set to encourage multiple offers, we hit the market. 7 offers later we had sold the condo for 129% of our marketing price and closed in 3 weeks.
Your patience paid off, congrats on your sale JiaYing and Chris!