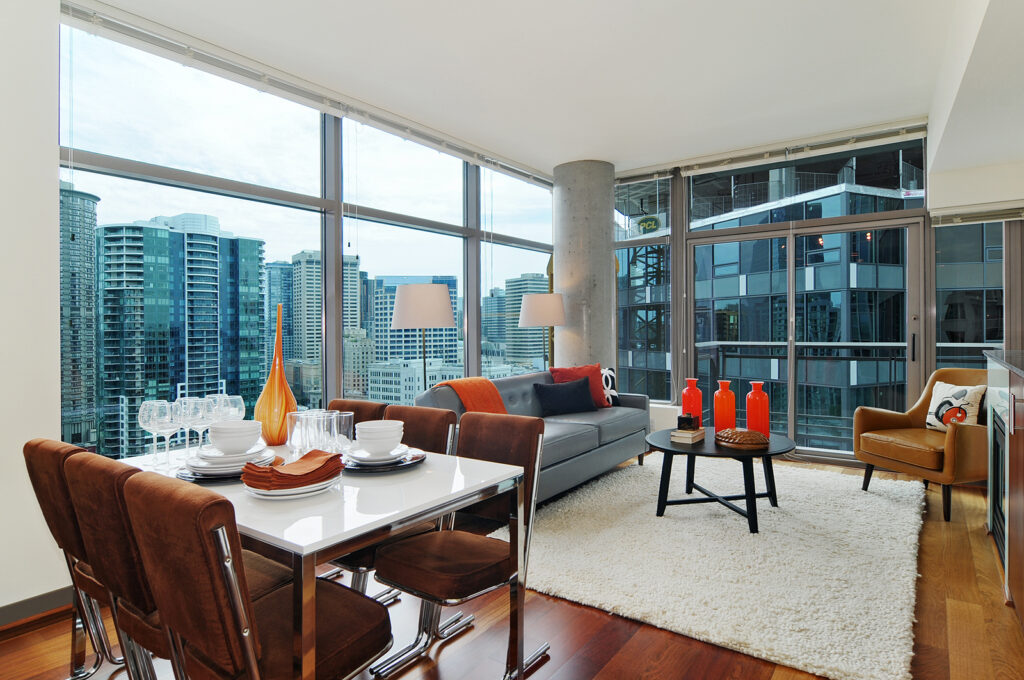 When new construction condominium Insignia was released, it got this client thinking about moving. The idea of moving into a larger and newer condominium with views was something he had always wanted. He decided to move forward and reached out to us after reading our condo blog at seattlecondoreview.com.
We began the conversation in 2014 by visiting Insignia and selecting the perfect unit in the north tower. Then we waited the 20 months while the condo building was being completed until we received the closing date notice from Insignia to begin the sale process of his current condo at the Cristalla in Belltown. A beautiful modern corner unit one bedroom with all the extras we knew would be in demand! Working backwards from his Insignia closing date, we crafted a listing plan that would hopefully time the sale and the purchase perfectly. A few staging enhancements, the right price, and a marketing launch that highlighted all of the incredible features of this Belltown condo and we were able to get an above list price offer in 2 days with a long post-closing rent back for the seller free of charge! This way he could obtain the proceeds from his sale with plenty of time to apply them to his purchase, have time to pack and prepare to move and then move into his new view spot at Insignia!
Glad we could secure you a quick sale at Cristalla Chris!