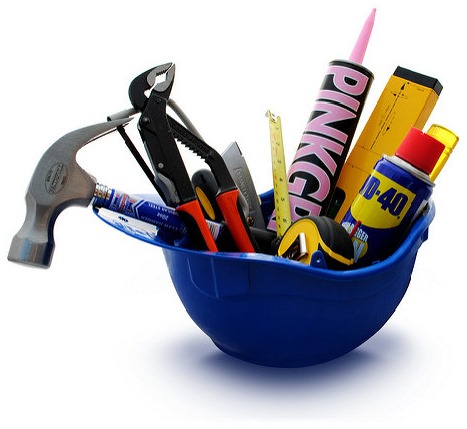 Are you getting ready to tackle a remodeling project? We have some tips that might be helpful.
As we embark on our kitchen remodel, we have already learned a lot of important lessons since moving through the beginning of the remodeling process for the first time.
Tips to Consider:
Don't assume:

I think that applies to most things in life but it is important to mention here. If you assume any part of the process is handled and it is isn't, it will create more work for you later, more stress and more "fire drills". If you have a question about something, just ask!

Make an information sheet:

Maybe I automatically did this since I make a sheet like this for every real estate listing and sale to keep things organized and everyone on the same page, but it is critical. Make sure to include the contact information for all of the vendors so they all know how to reach other if needed. Also, if you live in a condo that has specific rules or if you just have some guidelines you want your vendors to follow, put those down on the information sheet as well. Lastly, include the tentative timeline with delivery dates, start date, etc. so expectations are set in advance. Then send this out to all of your contractors, vendors, delivery folks, and condo building managers/concierge (if applicable).

Meet with your contractor more than once:

Thinking that after one meeting your contractor is going to remember every item you asked for is unrealistic. Once you solidify that you are working with them, make sure you have a final meeting to talk about what work items are included in the bid and cost so you can hold them to that during the project.

Have a budget

: Make sure to sit down and put a budget together and then as you purchase items, add the actual costs to the budget so you can see where you stand. Maybe you do have money for that fancier faucet or maybe you need to cut out getting the matching in-counter soap dispenser to stay on budget.

Remodel for you and for resale

: Some clients ask us our opinion when they remodel to see our thoughts on how their remodel will affect their resale value or affect resale in general. And this is a great idea! We can help you figure out what your home or condo will be worth after the remodel so you  know if what you are spending you will make up in value if you sell. We can also help steer you towards or away from certain projects based on how we think they will affect resale. But, having said that, sometimes, especially if you plan to live in the property for a long time to come, it is best to just remodel for you so you can enjoy it to the fullest!

Check in during the construction process:

If you don't check in on the project as it is progressing you won't have the opportunity to make changes as you go along or correct errors.

Deliveries

: Be on site for the delivery of appliances, cabinets, etc. You should be there just to make sure that what was delivered was what you ordered as your contractor is unlikely to know.

Consider add-ons

: If you are thinking of doing any other small jobs around the house or condo, this might the time to add them on. Part of the cost to have an electrician, plumber, painter or other vendor do work in your home is just the cost to get them to the site, so if they are already there, why not have them add the light in a closet you have always wanted or touch up a wall that has seen a lot of wear.
Hopefully these tips help make your remodel a little easier! Happy remodeling!