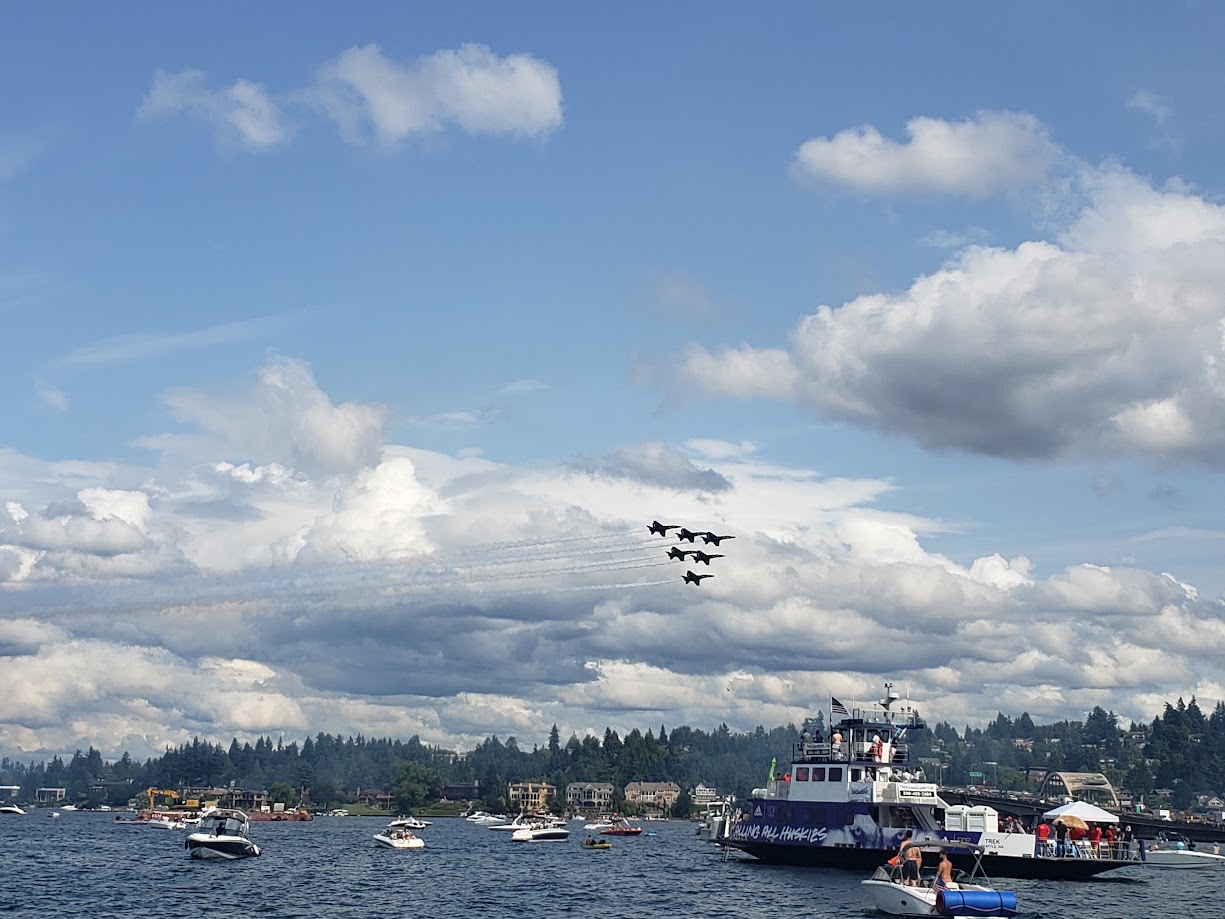 It's time for Seafair, the most anticipated series of events of the summer!
Here are the main attractions but there are more than 10 fun neighborhood events going on as well for you to check out, like the Chinatown Seafair Parade, Magnolia Summerfest, the Taste of Edmonds and so many more!
Seafair Triathlon: July 24- Pacific Northwest's premier triathlon, offering participants multiple disciplines on a flat, fast, and picturesque triathlon course along the shores of Lake Sammamish at Lake Sammamish State Park.
Amazon Seafair Torchlight Run: July 30- Fun and always unpredictable, this run features runners and walkers of all ages and abilities invited to dress in rather peculiar and very creative costumes in Downtown Seattle.
Alaska Airlines Seafair Torchlight Parade: July 30- The evening parade is where Seafair celebrates the cultural diversity and traditions of the Pacific Northwest with over 100 luminous entries in Downtown Seattle.
Boeing Maritime Celebration Seattle Fleet Week: August 1 to 5- The celebration starts with the Parade of Ships through Elliot Bay, followed by a week of events where the public is invited to meet the sailors and guardsmen, enjoy free music, and take ship tours on the Seattle waterfront.
Brunch and the Blues: August 4- Seafair Foundation's largest fundraising event of the year at Boeing Field. Enjoy brunch, an entertaining program, and a live auction followed by a front-row viewing of the U.S. Navy Blue Angels "walk down" and take off for their first flight at the Boeing Air Show.
Seafair Weekend Festival: August 5 to 7- Set on Lake Washington's 1.5 miles of shoreline in Genesee Park, Seafair Festival Weekend is the largest boating event, air show, and festival all rolled into one. Enjoy the Boeing Seafair Air Show featuring the U.S. Navy Blue Angels, hydroplane racing at over 220 MPH in the HomeStreet Bank Cup, and more!