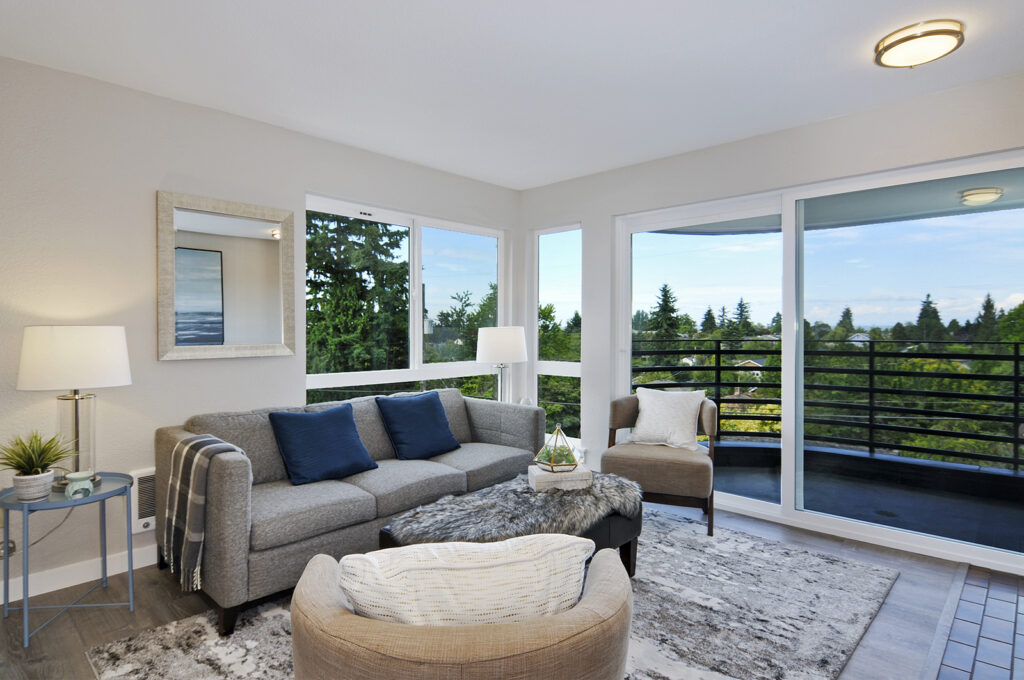 This couple owns several investment condos across Seattle and when it came time to fully embrace retirement, they called us to start the process of selling their West Seattle condo.
The condo had experienced a flood and was in process of being fully remodeled as a result. We met to check out the progress, take detailed marketing notes to help us prepare our promotional material, and put a plan in place. The day the condo remodel was complete, we were prepped and ready, having scheduled everything in advance so there was little downtime. Staging went in, professional photos were taken, video was shot, 3D walkthrough and floorplan put together. We launched the condo onto a multitude of websites, with re-marketing and Facebook ads, sent postcards to the neighborhood, and held open houses and broker events to ensure buyers and agents alike were aware of this property and its highlights. Once we received an offer, we negotiated the terms, walked our sellers through the inspection and then made sure that our clients were aware of every upcoming step all the way through closing.
Enjoy retirement Nancy and Hasan!