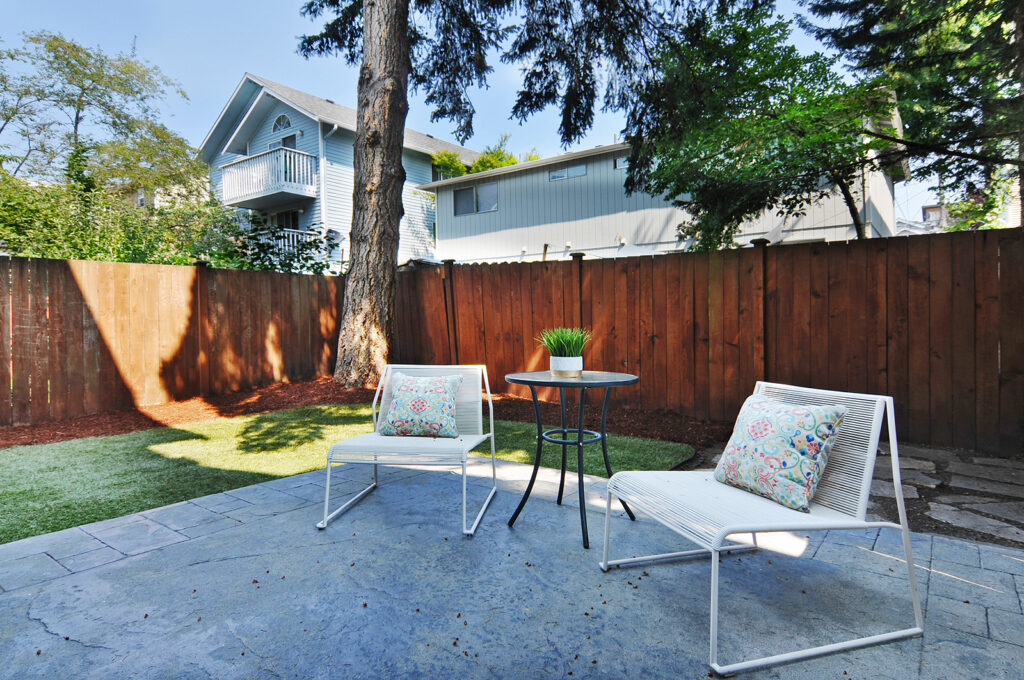 After selling these clients investment condo and helping them buy a large home in Shoreline for their growing family, it was time to sell their last piece of Seattle real estate, their Green Lake townhome.
They purchased this townhome with us back in 2006 and once they moved out into their new home, we hit the greenlight on sprucing it up. New carpeting throughout, new paint throughout, a thorough professional cleaning, some small handyman items and this townhome was sparkling! How did we find a buyer for this property? Networking. While talking to a fellow agent, we mentioned this townhome and everything fabulous about it and asked her specifically if she had a client it would be a fit for. At first, she said no, but we don't take no for an answer! We asked again, and then she said, "well maybe", and she sent the townhome listing to those clients right then and there and we got an offer from them that week. We then walked our sellers through every step of the sale from the offer through closing.
Thank you for letting us help you with your real estate Eric and Noele!