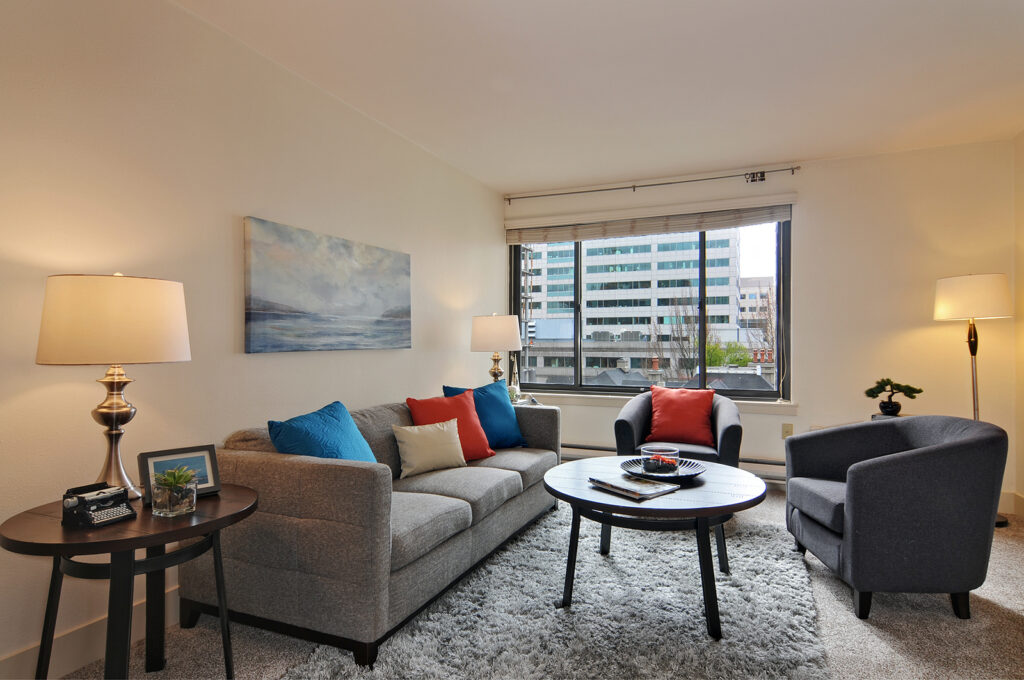 This couple has been clients of ours for over 12 years and have purchased multiple properties with us but it finally came time for them to sell one.
They had purchased an investment property that they planned to hold onto long term but when their triplets were born plans changed! They decided they needed a bigger house and more room for the kids to run around so selling their townhome and investment condo so they could buy a big beautiful house for their family was their next move. We started with the condo. With a large special assessment coming and a tenant living in the condo, we had to come up with a game plan that would set them up for the highest level of success. It started by recognizing we needed the tenant moved out, so the condo would be easy to show and look it's best. Then we suggested the owners pay the special assessment to take that concern off the table for buyers. Then the staging went in, a fresh coat of paint on the walls and we hit the market with fabulous marketing, a great price and an offer review date. 7 days later we had four offers and got 112% of list price and became the highest priced 1 bedroom to sell in the building! Boom!
Now on to the next sale and the new house purchase Noele and Eric!