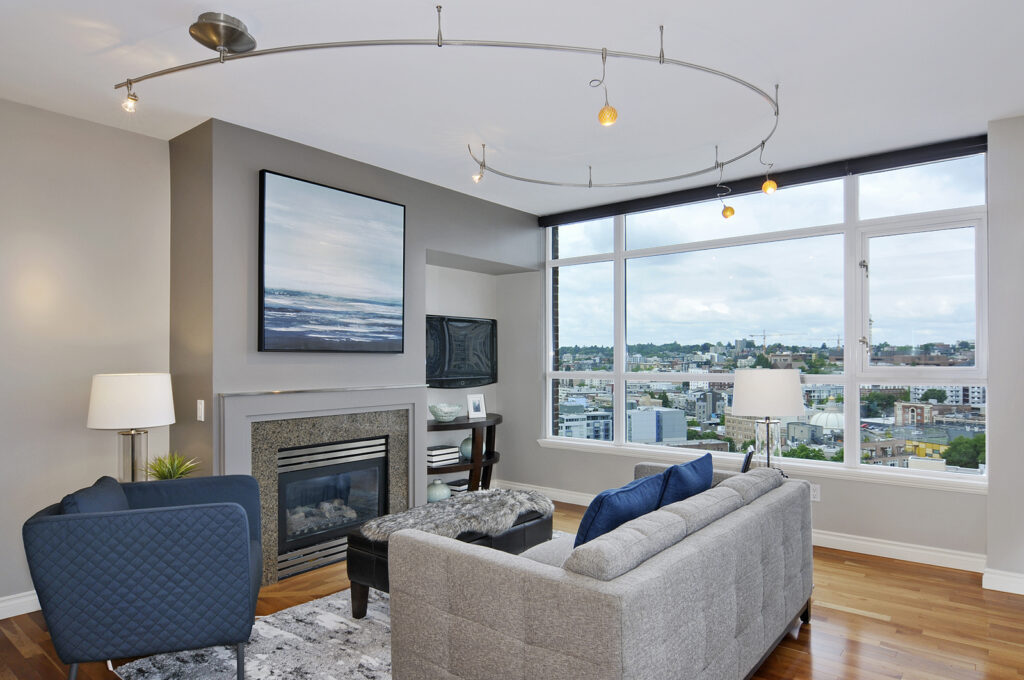 Having purchased and moved into a fabulous home closer to their grandkids in West Seattle, these clients needed to sell their Downtown condominium, so it was time to get rolling.
After customizing their condo, neutralizing became the priority. A clean bright backdrop to showcase the staging leaves the greatest number of buyers daydreaming about moving in. Adding grey toned walls and white quartz countertops balanced out with warm wood tones. Pricing comes next. It is important to research the market to fine tune the marketing price. Then it is all about promotion. Social media blast, redirect advertisements, blanketing local brokers with news of the newly listed condo, mailers to the neighborhood and open houses to get people through the door. Once it the door, a plethora of information bombards the buyers. Information on the neighborhood, condo building amenities, unit upgrades and 'talkers' announcing not to miss features of the condo. With all of this set perfectly into motion, we received an offer in less than a week and closed two weeks after that.
Glad we were able to get your condo sold so quickly Barry and Karen!