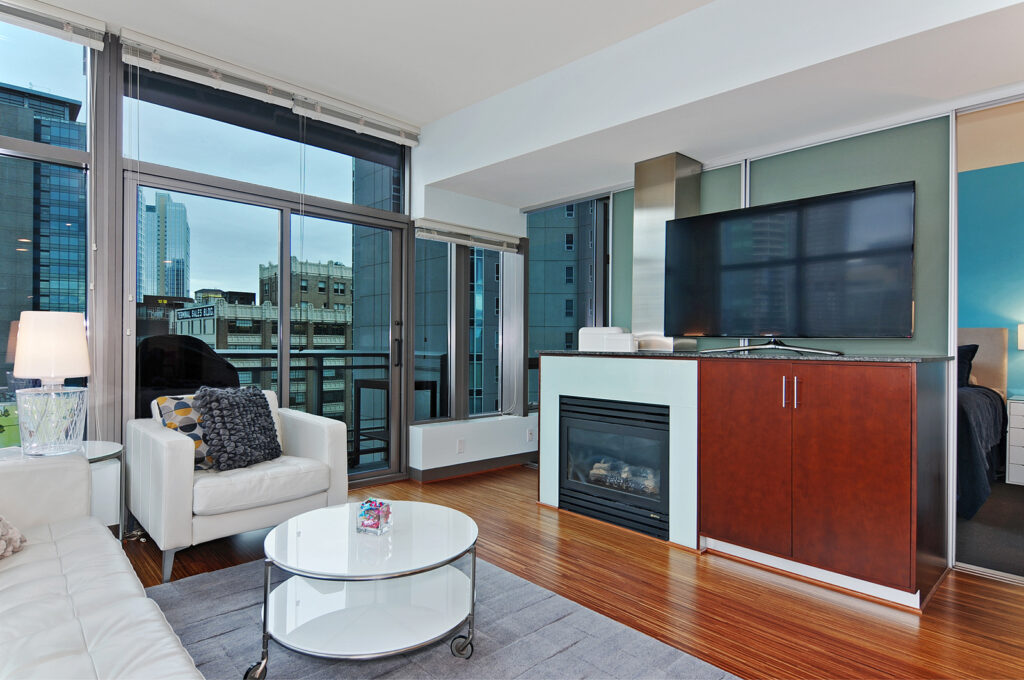 Having moved from a log cabin home in Alaska to the Belltown neighborhood of Seattle a few years ago, these two decided it was time to slow down the pace of life and move to their home in Hawaii to prepare for retirement. Since we sold them their Belltown condo, they reached out to have us list it and get it sold for them.
It started with us meeting up to discuss the current market conditions and our marketing strategy. There condo was a beautiful modern 1 bedroom and den 1.5 bath corner condo in Cristalla. The complicating factor!? The fact that a tall apartment tower was being built just to the south of their building we knew would be the biggest objection as the fear of the unknown can paralyze buyers from making decisions. We knew we had to address it straight on and that is what we did. On top of our neighborhood information, condo building tour sheets, amenity flyer, condo brochure and FAQ sheet about the home and building, we created a pamphlet about the new building to educate potential buyers on what would actually be built outside their window. It did the trick and we found our buyers. Then we walked our sellers through the closing process with constant updates, explanations and check-ins.
Mahalo Bob and Don! We will miss you!