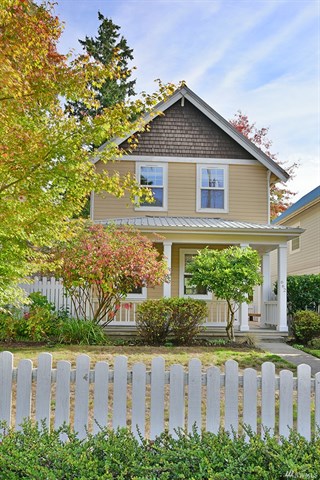 The mom of one of our best friends, this buyer was looking to find an awesome home to downsize into on Bainbridge Island to be near her daughter and her family.
The plan was to look casually over the next year or so since retirement was a little way off, but after our second tour, we found the perfect spot on the Island. Walking distance to town, in a condo community lending to the desired lower maintenance lifestyle, but a stand-alone cottage layout, which meant privacy, outdoor space and the feeling of living in a cozy Northwest home. And with a price that couldn't be beat, it was simply too perfect to pass up. This cute as a button cottage had been on the market for a bit so we were able to negotiate a great price and get work completed and a credit based on our inspection findings. We worked through the offer negotiation, inspection requests, and then walked this out of state buyer through the rest of the purchase process to a smooth closing.
Can't wait for you to make the move to Bainbridge Linda!