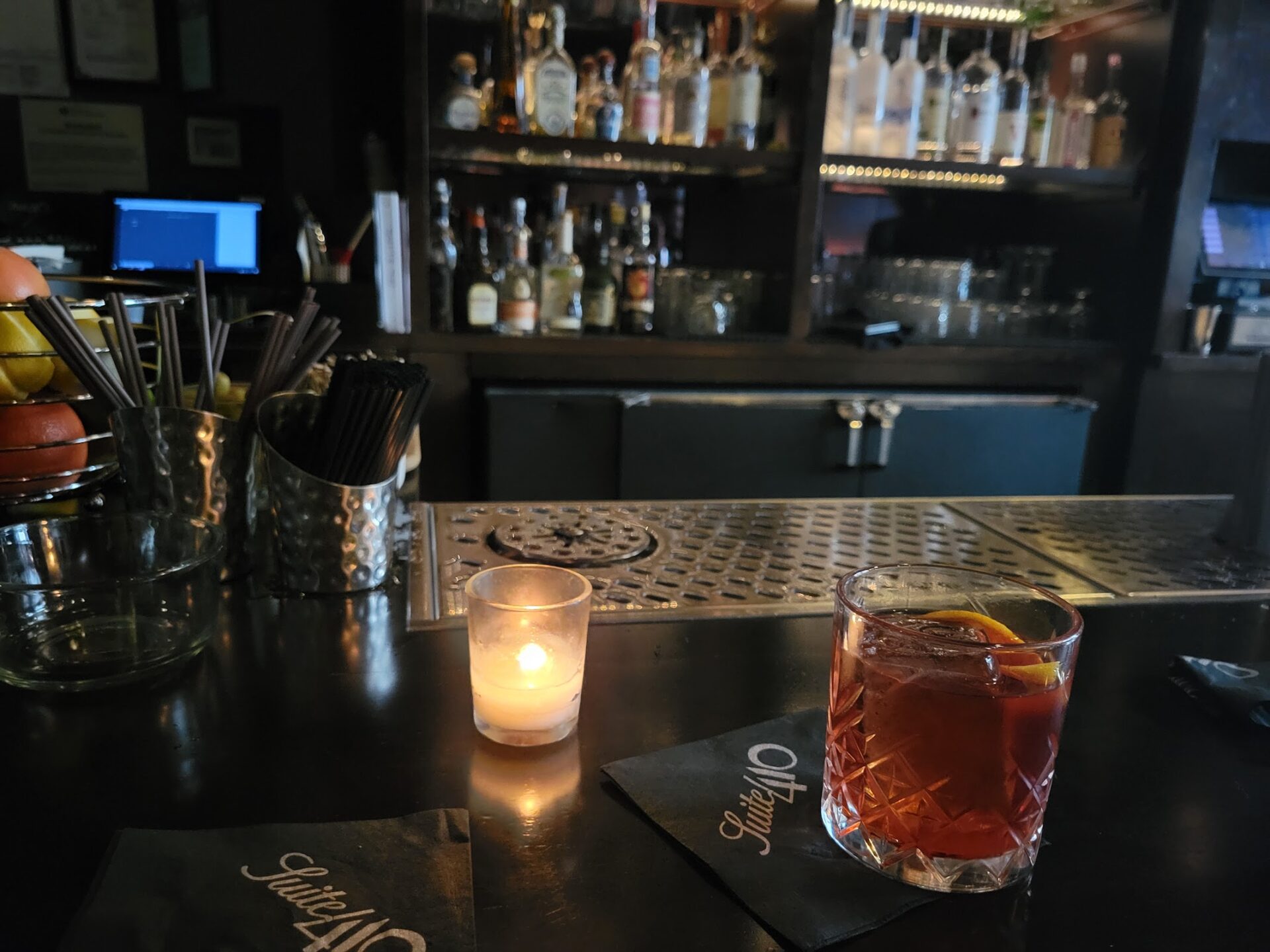 After a photo shoot at our new penthouse listing in the Fischer Studio Building Downtown, we decided to stop on the walk home for a quick bite and a bevie and we ended up in the swanky Suite 410 just a few blocks away.
After leafing through the very impressive cocktail menu we landed on some fabulous libations. The bartender walked us through his creations and we were delighted. We also nibbled on some snacks, which they source from Andaluca across the street in the historic Mayflower Hotel.
Overall a superb intimate experience. We will definitely be back to Suite 410!