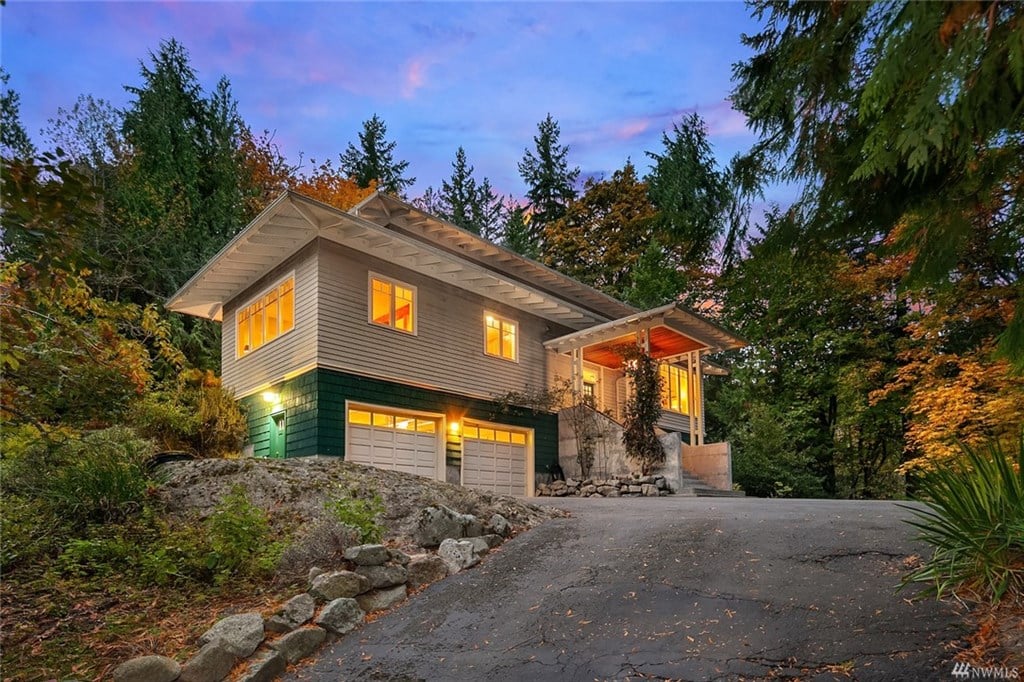 Referred to us by a real estate agent in Portland, where these buyers thought they would be moving, we reached out to get the conversation started regarding their relocation to the Seattle area.
Relocating from a large city like Chicago, these buyers were looking for a complete change of pace with this move. They wanted land, privacy and quiet. A place to come home to after work to relax and recharge. Working in Seattle, they also had an ideal commute time in mind. We sent several properties to them to check out online and then we previewed their favorites for them and sent video. Then we set up a tour to show several of the homes when the husband flew into town. One home struck him as the one.  And we made our move. Negotiating a lower price was a win. Then being able to negotiate additional credits for inspection items was another win. Negotiating a long close to allow time for the buyers Chicago home to close was yet another win. After that it was all about coordinating the details and timing for these out of state buyers.
We are so happy you found the perfect home for you George and Sarah!