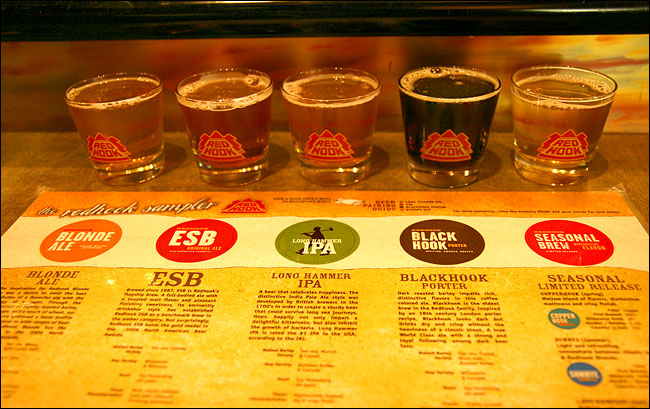 Redhook Ale Brewery, who started in an auto repair shop in Ballard in 1981 then moved to Seattle's Fremont neighborhood and now resides in Woodinville, is coming back to Seattle but this time to Capitol Hill. Seattle's first craft brewery will now have a location housed inside the Pike Motorworks apartment building complex on Pike Street. It will take over the first floor in a space that some might remember as the old BMW dealership showroom that used to be on this lot and whose facade still stands.
The space will contain a brewpub and a 10-barrel brewing facility for small-batch craft beer, some of which will only be available at this location. It plans to be open in the fall this year.
We were able to tour the Pike Motorworks building recently and it is a beautiful building with an entire half of the project that is a luxury product with upgraded interiors. The Redhook space will be on the main level of this building and there will be cat walks above the lofted space that the residents of the building will have access to and is near to their party room and lounge, which will be a unique feature for the residents of Motorworks.