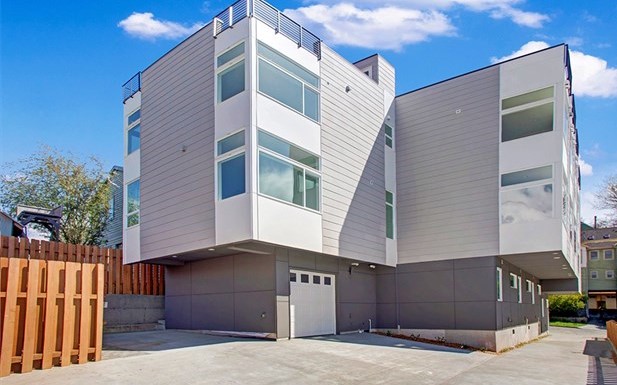 In 2013, we helped this couple purchase their first home together. They were looking for a new construction townhome and landed on a fabulous place in Judkins. This year they decided it was time to purchase an investment property so we set out to do just that.
Looking for another new construction townhome in a similar part of town to where they already lived, we focused in on Leschi, Judkins Park, Jackson Place and into Mount Baker. We also added West Seattle to the mix. After looking casually for a few months an opportunity presented itself. The last remaining townhome in a new development just blocks from where they already lived had dropped its price. We took a look, it was a fabulous townhome! We made our offer and were able to get this great spot for under list price!
Let us know when it is time to snag your next investment property Christina and Kyle!