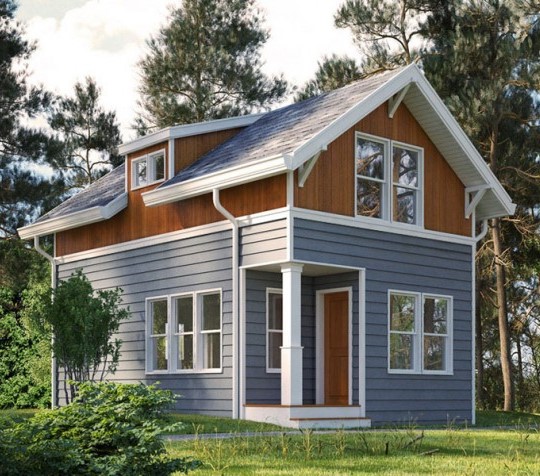 It just got easier to build backyard cottages (DADUs) and basement apartments (ADUs) in Seattle when the Seattle City Council voted Monday to adopt legislation loosening regulations on ADUs and DADUs.
Just for a little reminder, ADUs are accessory dwelling units and DADUs are detached accessory dwelling units. ADUs are typically basement apartments and DADUs are backyard cottages.
The loosened regulations include:
A homeowner can now build both an ADU and DADU on the same lot, rather than one or the other
Removing the requirement that each unit has an off-street parking spot
Reducing the minimum lot size needed to build a DADU from 4,000 square feet to 3,200 square feet
Allowing backyard cottages up to 1,000 square feet and a few feet taller than was previously allowed
Eliminating the requirement that the property owner live on site
Why is our city passing this legislation? The idea is to provide more flexibility for homeowners to make these types of housing options available and easier to rent out, therefore hopefully helping to ease the need for more affordable housing options. It will also allow homeowners to use their properties to generate extra income and to create space for multi-generational living.
Also in the legislation is a limit on the size of new single-family home construction. Under current regulations, you can build a 5,250 square foot house on a 5,000 square foot lot but the new tightened regulations restrict house sizes of new construction to be no more than half the size of the lot they are being built on. In other words, a house on a 5,000 square foot lot can not be larger than 2,500 square feet. This change is intended to disincentivize people from tearing down older smaller single family homes and replacing them with large expensive ones. ADU square footage will not be counted against the total allowable size of the home, further incentivizing the addition of ADUs.
The new rules will take effect 30 days after the Mayor signs the legislation.
Perhaps these rules will encourage you to add a DADU or ADU or both to your property. If you are considering a DADU, our friends at Greenfab are a great resource for backyard cottages. Check out this video of one of their prefab backyard cottage being installed in Seattle.