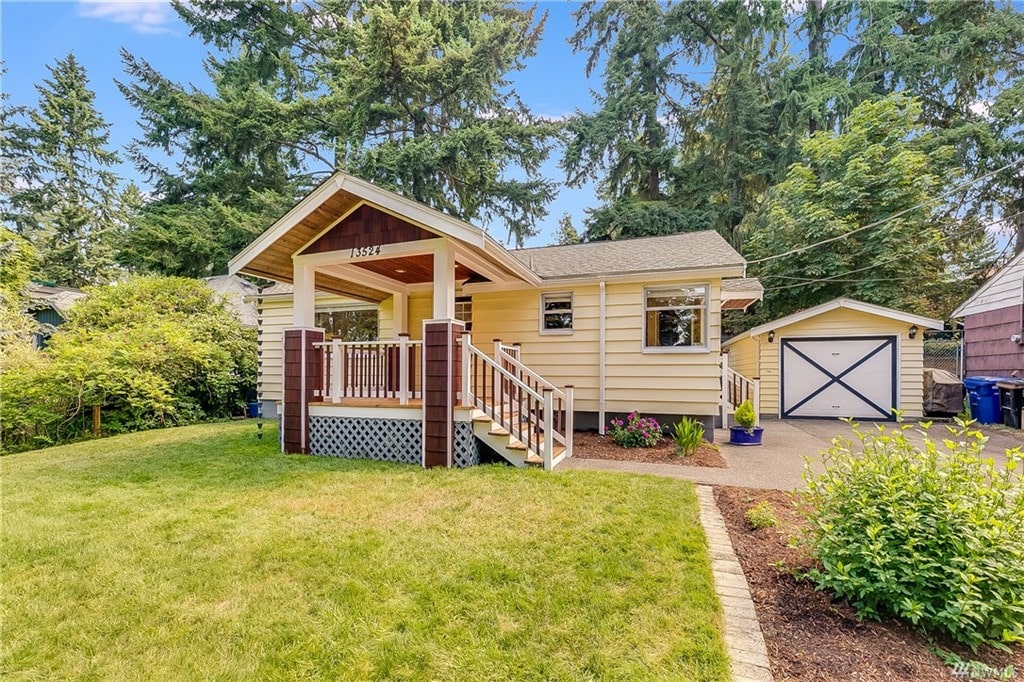 We helped these Buyers purchase their first property, a townhome, several years earlier. With this family growing by two kids since then, it was time for them to move up into a single family home and we were super stoked to help them.
After meeting up to chat about what these clients were looking for in their new home, we discussed the options in terms of selling first, buying first, or buying and keeping their current real estate as a rental. Once we nailed that down, we walked through the various offer strategies they have in their tool box when it comes to competing with other buyers in a multiple offer situation. After less than a month of looking, we found a really fabulous gem, a house in beautiful Olympic Hills that didn't get any offers on their review date. We pounced and were able to tie this house up without having to compete with other buyers. Then we walked the Buyers through every step from mutual acceptance to closing.
Can't wait to hang out at the new house Matt and Jessica!