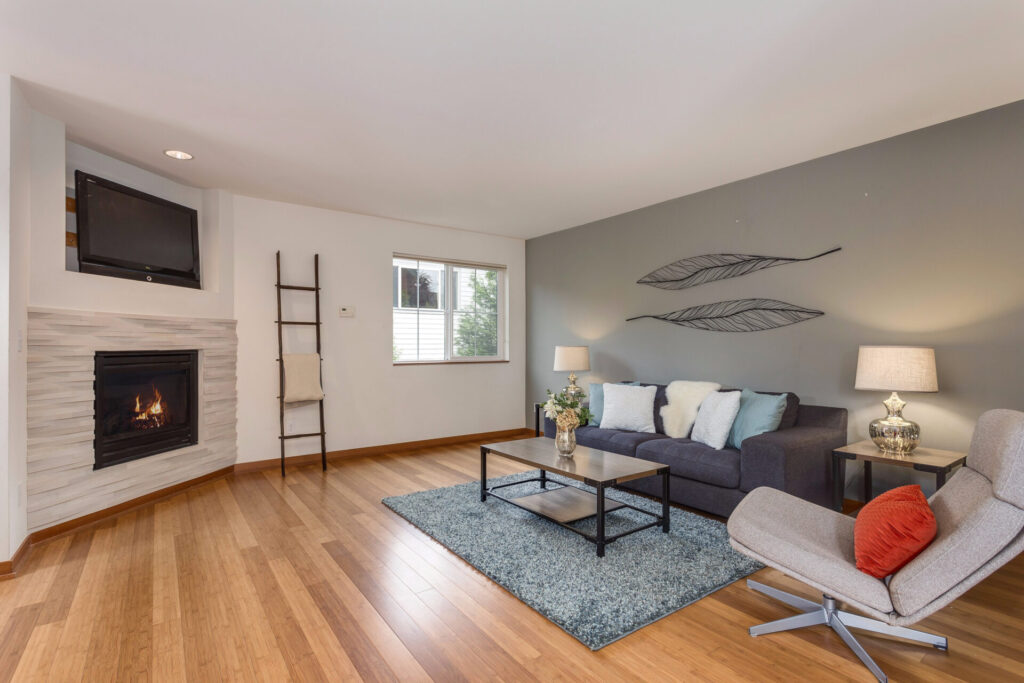 This was their 5th transaction with us so they knew the drill! Having just closed on their new home in West Seattle the time was now to sell their Fremont townhome.
Selling in this market can seem easy when you hear stories of multiple offers and escalating prices. However, it still takes the right preparation and pricing strategy to ensure that you have this result. Some homes that are priced too aggressively will sit on the market and some that aren't looking great will also sit. We spruced this place up to ensure we would get the best possible outcome for these long-time clients. We went through the paces. Professional cleaning, check! Staging install, check!  Landscaping cleanup, check! We launched onto the market looking right and priced to garner competition. And that is just what we did. After receiving 12 offers we selected the cleanest one. No contingencies, high price escalation, quick closing and the release of earnest money early. We closed at 115% of list price with very happy clients.
Thanks for entrusting us again Ben and Lindsay!