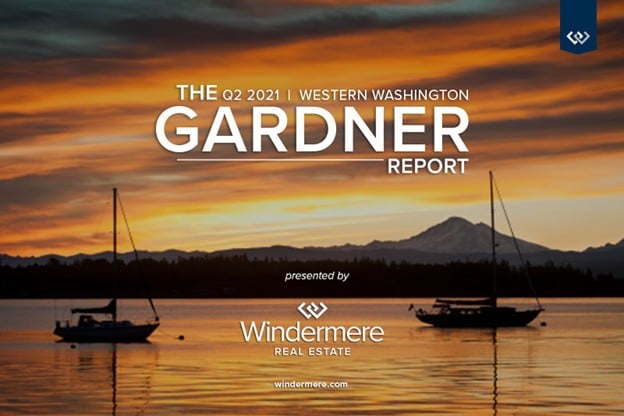 "Demand is maintaining its momentum, and, even with supply levels modestly improving, the market remains extraordinarily tight.
Mortgage rates are still hovering around 3%, but the specter of them starting to rise at some point is clearly motivating buyers. I am very interested to see significant interest outside of the Seattle metro area, although King County is certainly still performing well. I will be monitoring whether this "move to the 'burbs" is endemic, or a temporary phenomenon. My gut tells me that it is the former.
At some point, the remarkable run up in home values will slow. Affordability constraints are becoming more widespread, and even a modest uptick in mortgage rates will start to slow down price increases. It's worth noting that list-price growth is starting to taper in some markets. This is a leading indicator that may point to a market that is starting to lose a little momentum.
The bottom line is that the market still heavily favors sellers and, as such, I am moving the needle even more in their favor."