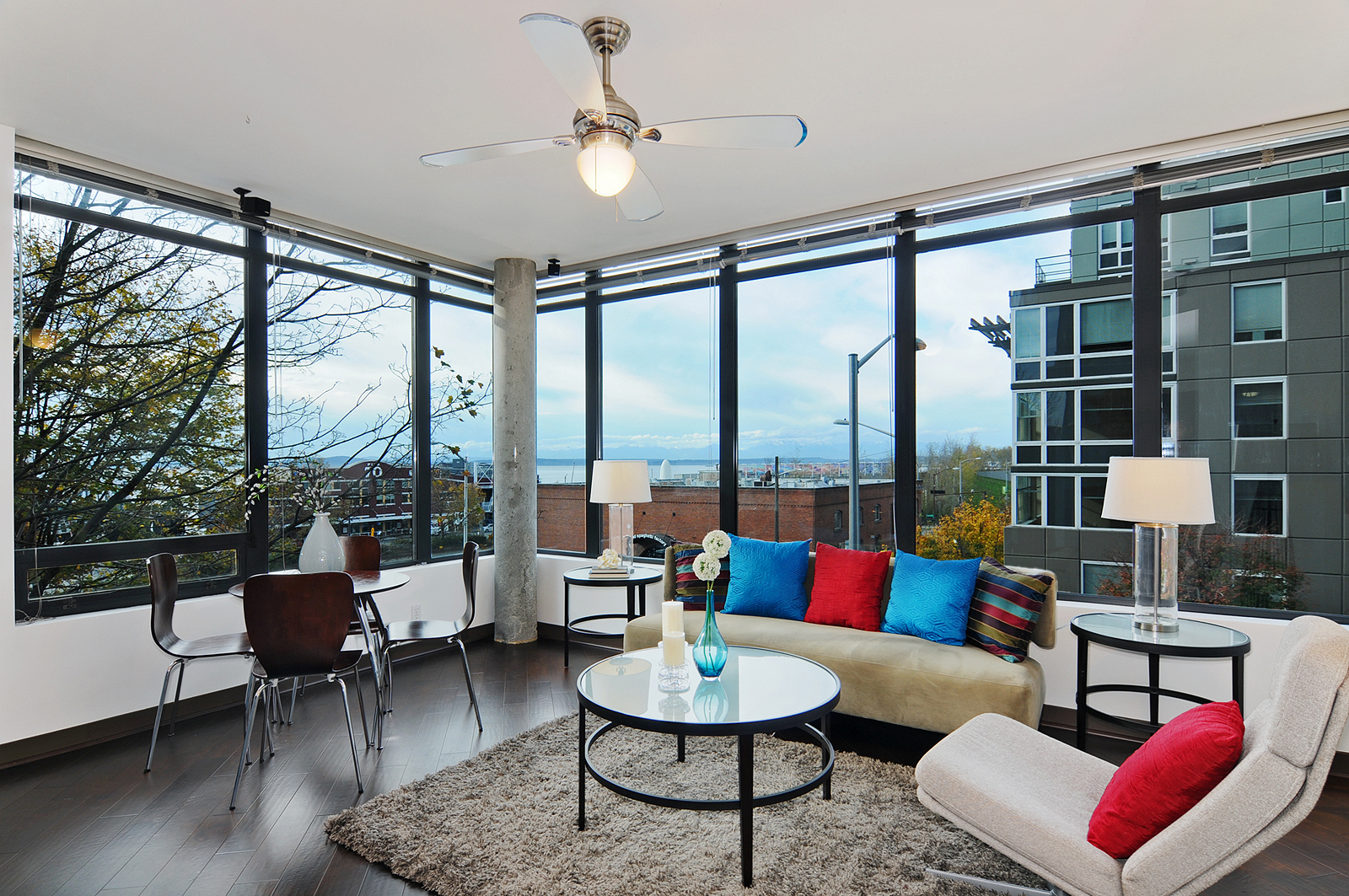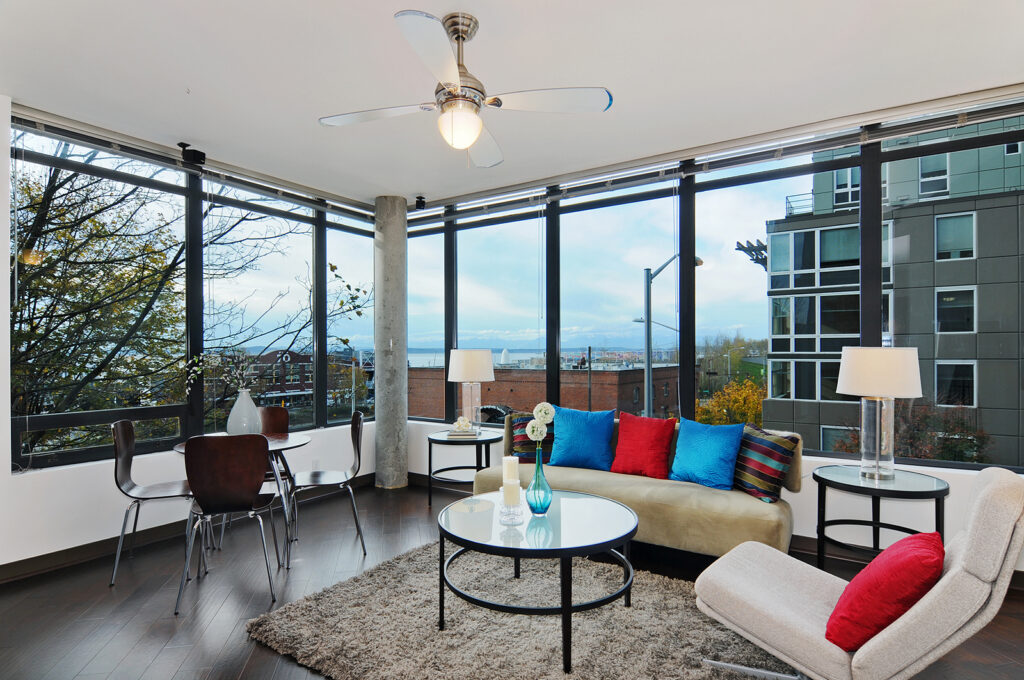 These clients reached out to us based on a referral from a great friend of theirs. They were looking to sell their Belltown condo now that they were living out of the country and were ready to move on from being landlords.
Having been a rental, we were focused on helping these clients convert this condo from a rental property into a marketable property ready to sell. Often times, once you have had tenants in your property for a number of years or even if you have lived in the property for multiple years there is a certain amount of wear and tear that comes with that. In this case, the cabinets had started to chip, the concrete counters cracked and discolored, the floors had suffered water damage and some of the light fixtures had puttered out so it was time to get the dream team out to get this condo tuned up! We worked with their budget and desired sales price to come up with a plan to get this condo in tip top shape by coordinating the work, working with the designer and managing the process. Once we were done, the end result will be a property that is perceived by buyers as a well taken care of, polished and livable space that will sell faster and for more money than it would have without the preparation work. We were able to sell this spruced up condo for full price! Then it was all about coordinating all of the details for these out of country sellers to make sure the rest of the sale went smoothly.
Thanks for letting be a part of your sale Ziya and Ilknur!