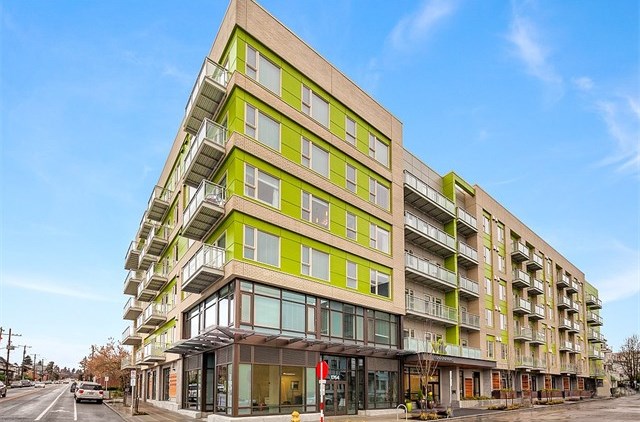 These buyers were avid readers of our condo blog, SeattleCondoReview.com, and reached out to us in 2014 when their son was having his second child and they wanted to purchase a second home near their grandsons. That is when the search began.
Their priorities were clear and that was the desire to be in Ballard near their family. So that was the focus. The other important criterion was that the condo be new. Since it was to be their second home they wanted something new and not in need of any maintenance. Our options at the time were the condo buildings of Vik, Salt and Solo Lofts. After looking into each property, going over the pros and cons of each project and each floorplan still available and in their price range, comparing the amenities available, location, etc. they landed on Vik! Then we waited the almost two years it would take for the building to be built, while keeping them updated on new sales velocity in the building and other news on Vik. Then, when the time finally came, we helped them through the closing process, their condo walkthroughs, and into their new second home.
Cheers on having a spot closer to family that feels like home Mike and Reeta!  Enjoy Ballard!