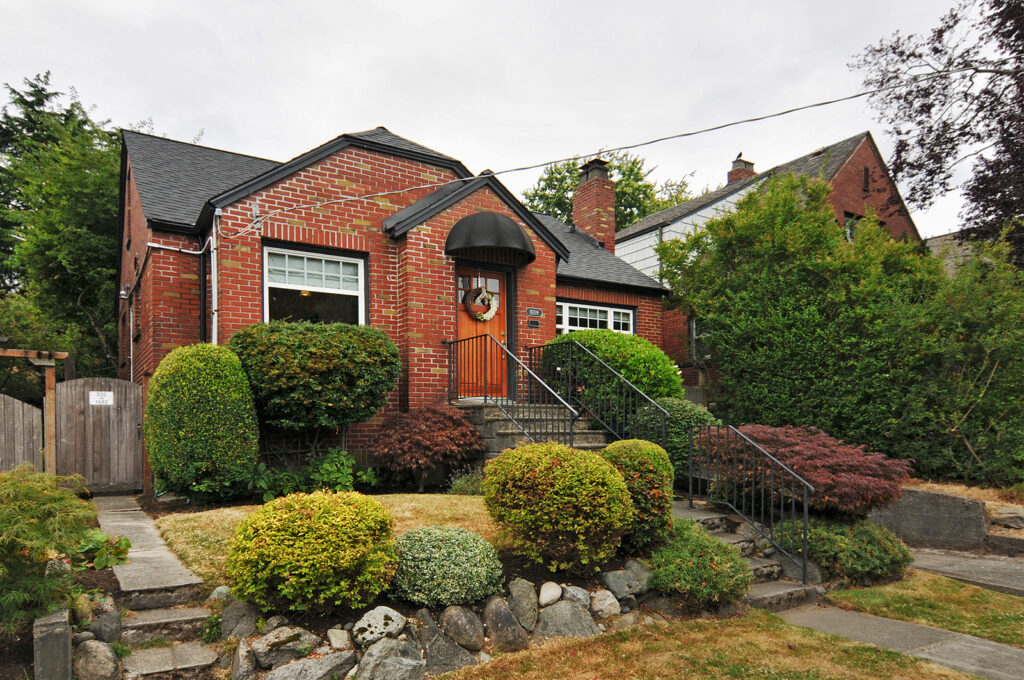 Three years of looking for the right home paid off when these clients found the perfect forever home for their family. Once they closed on that beautiful home, it was time to turn the page and prepare their Green Lake Tudor for the market.
Every home and condo that we sell goes through a similar assessment, but all end up having different needs. This adorable Tudor got fresh carpeting, miscellaneous handyman fixes and a professional move-out cleaning. After having this prep work done, the staging was put in place and then we set our visual marketing vendors loose on the house to capture the best angles, lighting and images for use online and on our in-home marketing materials. Looking for an offer that didn't request any inspection repairs, our sellers completed their own pre-inspection, so they could price their house accordingly and provide those reports to potential buyers. The offer we accepted waived their inspection and had a speedy closing. The key to a successful closing is providing details and information to our clients so there are no surprises for them and so they can anticipate the next steps and know what is expected of them, and we pride ourselves on that!
Thanks for trusting us to sell your home Dave and Diana!