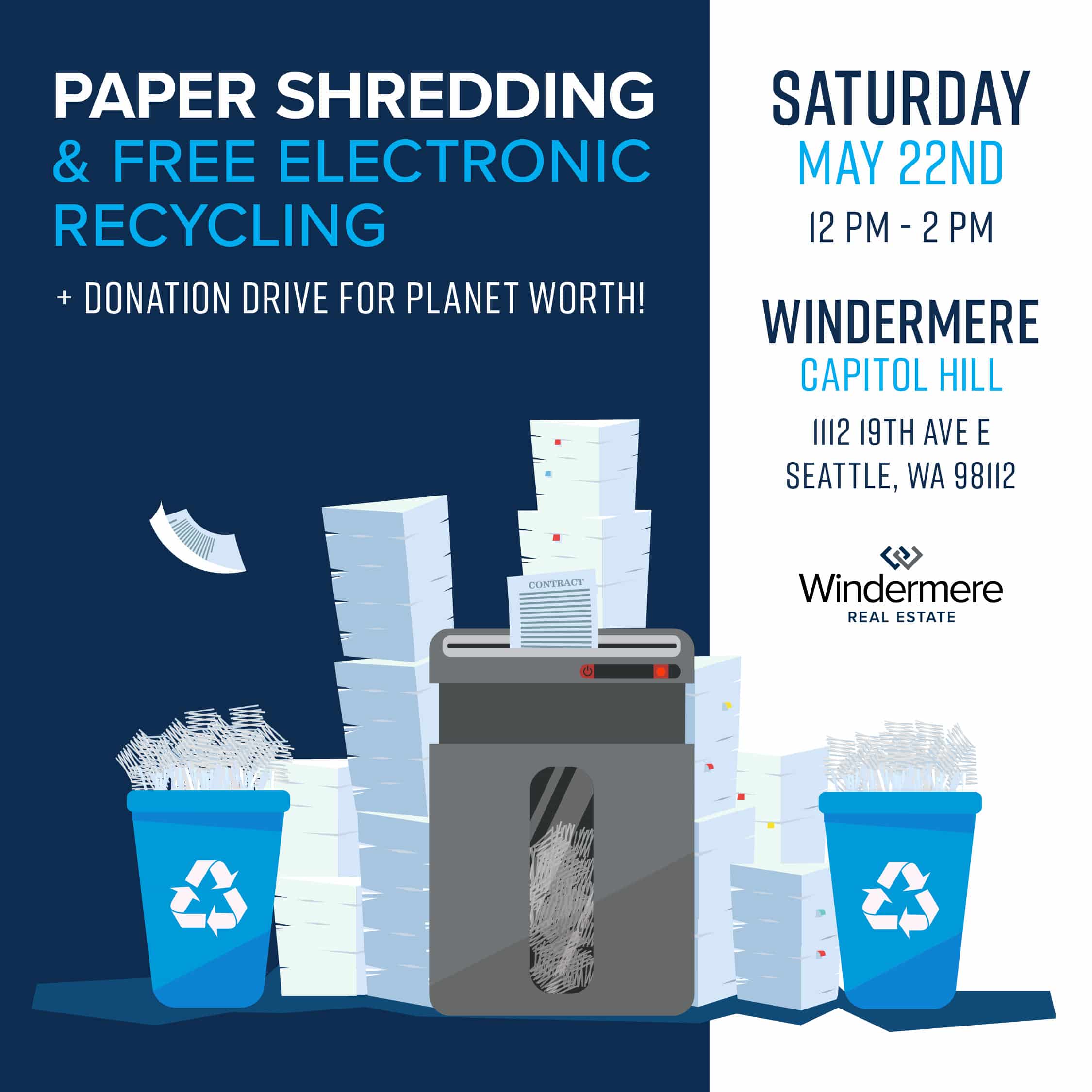 Please join us for a free secure paper shredding and electronic recycling event at Windermere Capitol Hill on May 22nd from 12 to 2pm!
We will also be collecting donations for Planet Worth.
Planet Worth is a non-profit organization that advocates for holistic, long-term housing and mental health solutions, and aims to provide sustainable support and resources for our unhoused neighbors. Their mission is to innovate and implement cost-effective methods for diverting usable goods away from landfills and into the hands of our unhoused and under-resourced neighbors.
We hope to see you there!