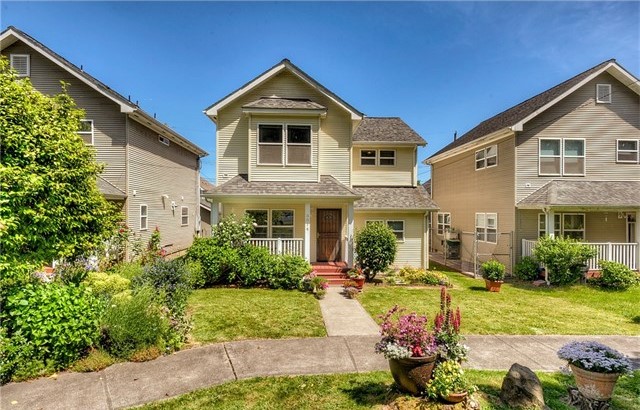 Having gone to college with the wife in this couple, when they decided the purchase their first home, they reached out to get the conversation started.
They were looking to stay in Seattle in a single-family home with a yard for their growing family to run and play in. Wanting to split their commute, him in West Seattle and her in Queen Anne, we focused on the Beacon Hill though we did consider areas of West Seattle as well. As the search went on, we narrowed in on the importance of a dining room, usable flat yard and having bedrooms on the same level. A few weeks into our search we found a home that ticked all the boxes. By this time, we had already gone over the offer paperwork in detail, walked through the different offer strategies and so when the house they wanted came on the market these buyers were ready to make a strong and competitive offer. They put their best foot forward and were able to snag the first and only house they put an offer in on!
Enjoy home ownership Hugo and Laura!