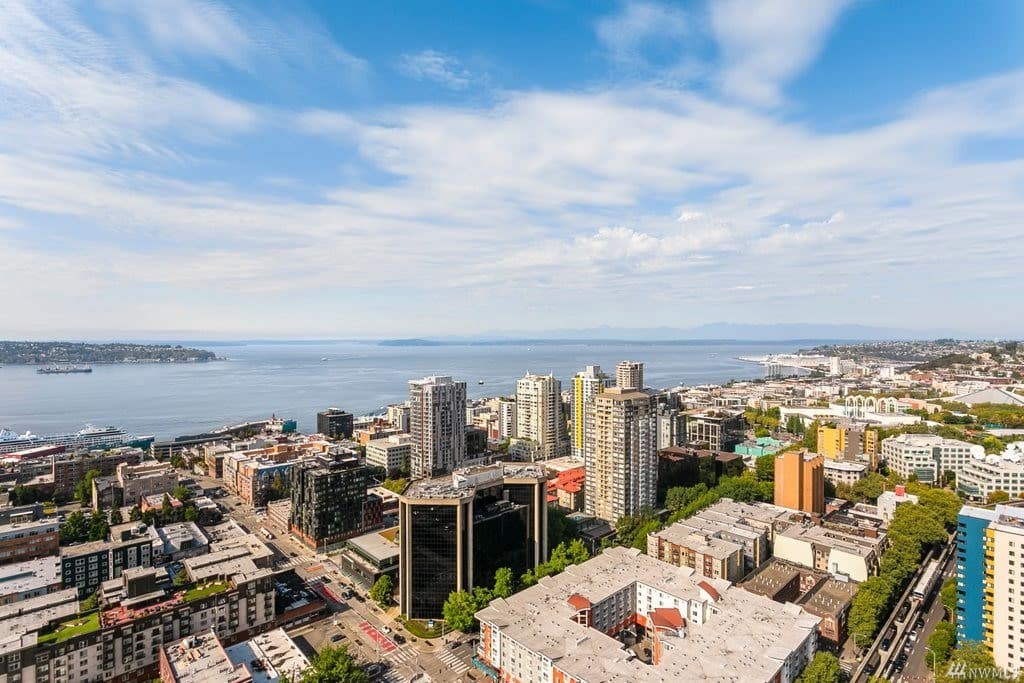 When this buyer wanted to buy her first place, she asked a colleague for an agent recommendation, since he had just purchased a condo himself. He sent her our way, thanks Erick!
It became clear right away that this buyer was looking for an expansive Puget Sound view from a Downtown or Belltown condo. So, the criteria was clear and concise but that can mean that the inventory that fits that narrow criteria is very limited. And what does that usually mean? Patience. But don't worry, we prepared our buyer for this, so all was well. And then when 6 months down the road the one came on the market we sent it to her immediately. We showed it to her immediately. We wrote it up immediately. It was a rare opportunity to buy a coveted corner floorplan on an upper floor in Insignia in Belltown and our buyer recognized this and moved quickly.
Congrats on your beautiful views Elizabeth!