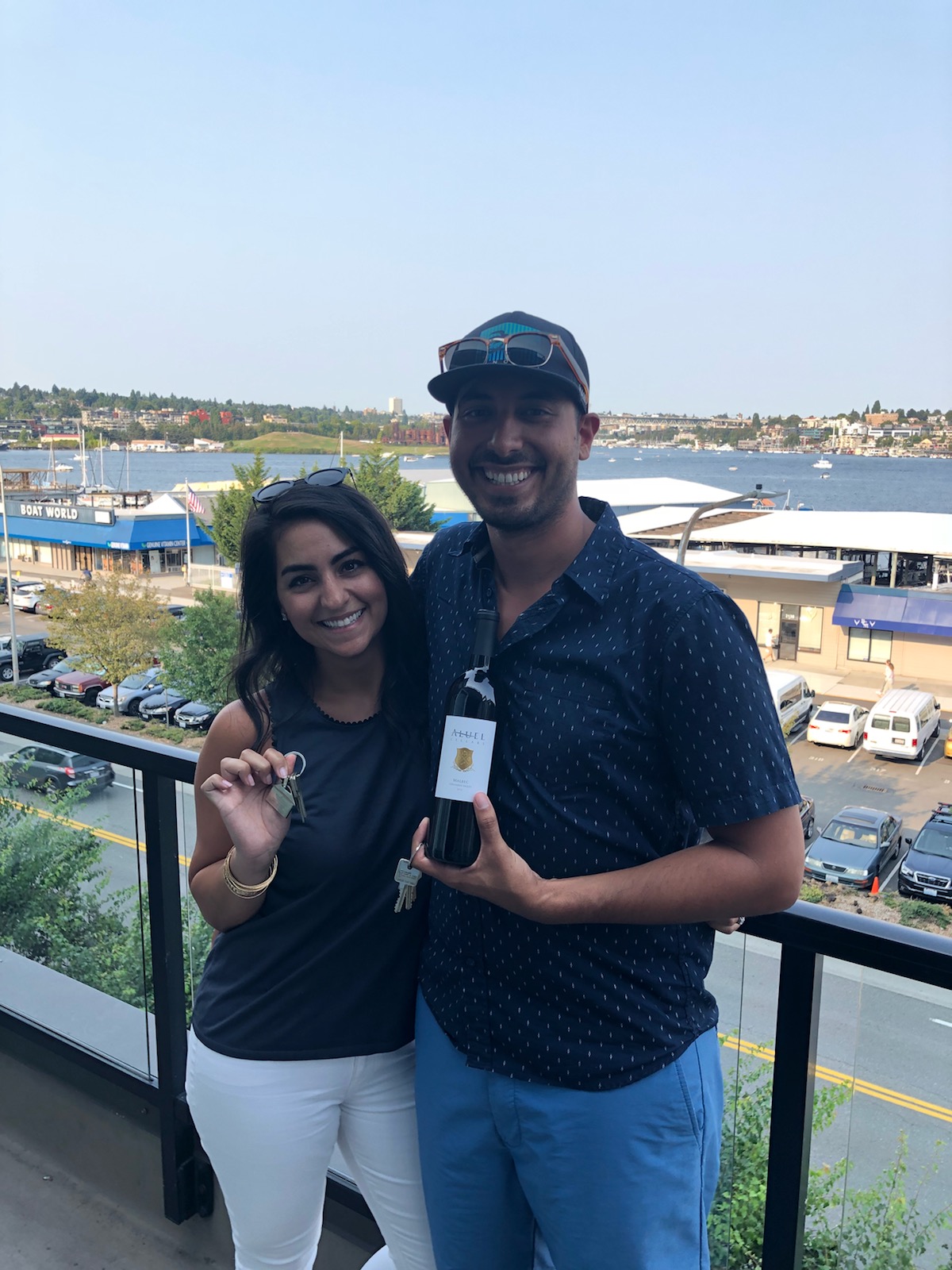 Referred to us by an old colleague, this couple was thinking about purchasing their first home and was looking to interview multiple agents to ensure they chose an agent that was knowledgeable, experienced and a good fit for them. Of the agents interviewed they said we blew everyone else out of the water. That was a flattering thing to hear and we were stoked to work with them!
Working in South Lake Union but not wanting to live there, we narrowed in on neighborhoods walkable to their work. Lower Queen Anne, west Capitol Hill, Westlake and Eastlake were the zone in which we set up our search. After we had been touring for a few months and narrowing down priorities, we saw a condo on Westlake with a view of Lake Union that had been completely remodeled. It was perfect! We put in our offer and the seller accepted it as it was written and we were off and running towards the closing date.
Hope you are loving those views Steve and Atusa!