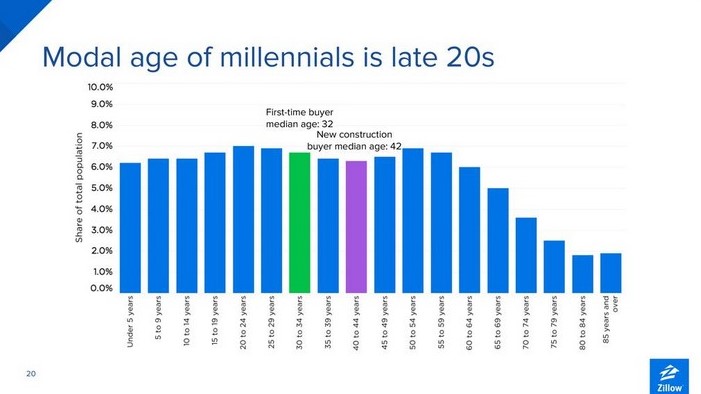 Zillow's Director of Economic Research and Outreach, Skylar Olsen, offered predictions for the Seattle area housing market at the Business Journal's Outlook 2019 event.
Here are some takeaways:
She indicated that our local market fundamentals remain strong even though value gains have slowed over the last two quarters in King County and buyer demand is dwindling. In other words, "the slowdown is not due to a weakening economy or uncertainty over interest rates, rather, it's due to 'affordability exhaustion'."
She also indicated that "there's going to be an adjustment period. Expectations have to catch up with the slowdown."
Incomes haven't kept pace with increased home prices causing demand to fall back
She emphasized that the slowing market is a good thing, she said, "housing is better when it's boring."
A Zillow survey found that nearly two-thirds of millennials think that buying a home is the best long-term investment a person can make – and with the majority of millennials in their mid-to-late-20s, and the median age of first-time home buyers at 32, millennials will be buying up a large number of homes as they approach that average first-time home buyer age in about 5 years or less
Our interpretation of this data is that our local real estate market is moving out of the frenzied extreme seller's market we have been in for the last several years and moving into a more balanced market due to buyer fatigue and the lack of affordability. However, the market will remain healthy as our economy, job growth and other economic indicators are still strong. We won't see the crazy high appreciation in pricing but will still see healthy year-over-year growth indicative of a balanced market. Think balance for the future of real estate in the short term here in our area.