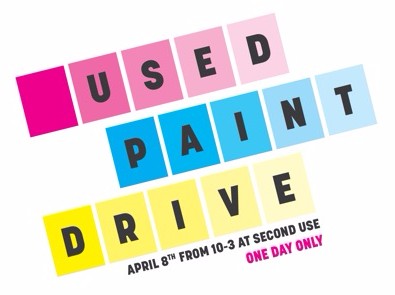 Have usable latex paint you don't need or want? Want to prevent your left over paint from hitting the land fill? Want to get that paint into the hands of people who need it instead? This is the event for you.
The Used Paint Drive, a paint collection event put on by NOVO Painting and Second Use, is taking place April 8th  from 10am-3pm at Second Use in SODO.

Wonder who benefits from your paint donations?
"Through our PaintShare program, we re-purpose usable interior latex paints from our clients and friends and make them available to the community. We often receive brand new gallons of paint as well. Priority is given to community organizations, non-profits, public art, urban beautification projects, neighborhood spring cleaning events, and any other cause that promotes positive relationships throughout our communities. Homeowners are always encouraged to submit their request." – NOVO Painting